The health, safety and wellbeing of our holiday home owners, guests, team members and the wider community, is our upmost priority. We are following Government guidelines in regard to COVID-19 as well as following the industry standards set by the British Holiday & Home Parks Association to ensure we maximise the safety of our owners, guest and team members.
We have made some changes to our operations including enhanced hygiene standards and  social distancing procedures.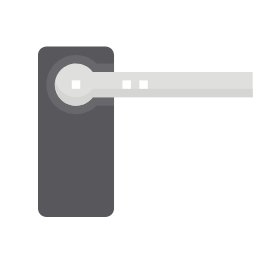 Access
On arrival to the park please use the access barrier to enter the park and proceed directly to your holiday home.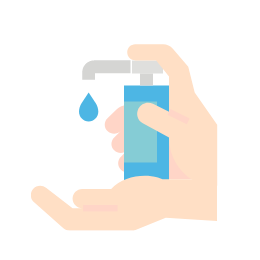 Hand Sanitiser
Hand Sanitiser stations will be available in public areas, near entrances and exits.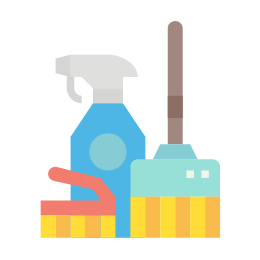 Enhanced Hygiene
Enhanced
 Hygiene measures been introduced. With a dedicated cleaning team focused on all public areas.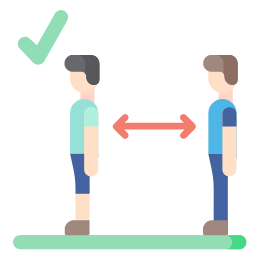 Social Distancing
Please maintain social distancing, keeping a safe distance (Current Welsh Government guidance is 2m) apart from other customers and team members.
Please only enter a holiday home if you are staying there.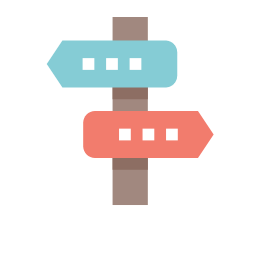 Signage
New signage has been placed around the park as a reminder of the safety measures and instructions to follow.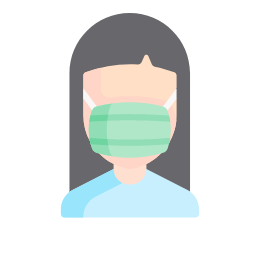 Face Coverings updated 14/09/2020
In line with current Government guidance face coverings are required to be worn in all of our indoor spaces / facilities. Signage has been placed around the park as a reminder.
You may see SF Parks Team members wearing PPE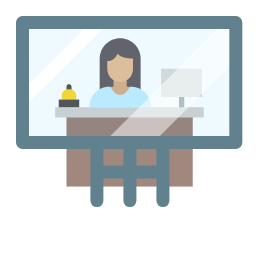 Screens
Safety screens have been installed across the park including to our reception and service counters. In order to keep our customers and team members safe.
We ask all of our holiday home owners, guest and team members to adhere to a number of key points to maximise safety on our park.
When on park please respect and adhere to our social distancing and hygiene procedures

We'd like to ask all our owners and guests to please not travel if you or a member of your household are feeling unwell or are displaying any of the Coronavirus symptoms or have been asked to self isolate or quarantine.

If you or any of your party develops symptoms or suspect they may have Coronavirus whilst staying in your holiday home on park, please let your park team know. We kindly ask you to return to your primary residence as soon as safe to do so in line with the Government guidelines. What To Do.
While on park please continue to follow Government guidance, maintain social distance at all times and good personal hygiene. There will be additional signage placed around the park as a reminder.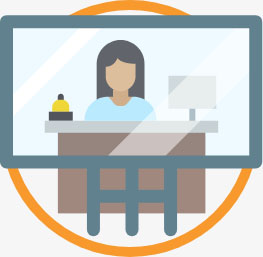 Reception services will be available.
We will be able to assist you with most enquiries by calling 
01745 833 048
option 3 or emailing 
opteam@sfparks.co.uk
 so If you can, please call or email us and avoid visiting the reception.
If you do need to visit reception, please get in touch to arrange an appointment. We will be operating a one person at a time policy.
Screens have been fitted to our reception counter, to help maintain social distancing.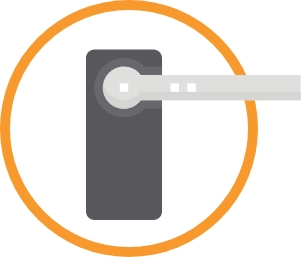 We have had to make a few changes to how we manage the arrival of owners as well as guests to create a safe, and contact-free environment.
We've created a new online form for you to let us know each time you are visiting the park. If you are unable to register yourself online, please call or email the park. To comply with guidance we are required to know who is on our park at any point in time.
By knowing who is on park, we can also quickly keep in touch and provide any updates should we need to. We will send you the link to register your arrival in advance of the park reopening.
On your arrival to the park, please use the main entrance to access the park. Drive slowly towards the barrier which will lift automatically on recognition of your registered number plate. Please then proceed directly to your holiday home. We would also ask that you let us know when you return home. This can be done by completing the arrival and departure form or by calling the park.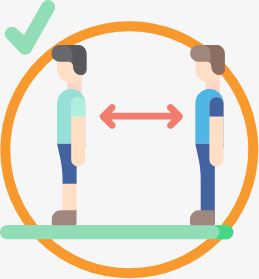 We ask all owners, guests and team members to maintain a safe 2m distance from each other where possible
• In instances where this may not be possible, we'll be adding additional shielding measure and/or PPE to maintain safe interaction including safety screen being fitted to our service and reception counters
• Where possible, we'll provide visible markers to help you adhere to social distancing guidelines when using any of our facilities on park
• When you are out and about on park please follow government guidelines about social distancing and maximum group sizes
• When you are in your holiday home accommodation we ask you to comply with the guidelines about the number and groups of people you can mix with
•Adhere to all current Welsh government social distancing guidelines.
Please be mindful of the local communities and please ensure you comply with social distancing rules in place in the surrounding areas.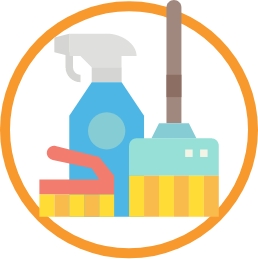 As well as asking our owners and holidaymakers to continue to adhere to current government guidance regarding maintaining general hygiene standards. We'll also be implementing a number of enhanced hygiene measures on our park.
• Frequent deep cleaning and disinfecting of high footfall areas, communal areas and surfaces
• Enhanced cleaning measures of accommodation
• Providing PPE for our team members
• Introduction of pop up hand sanitiser stations will be available in public areas near entrances and exits.
• We will have a dedicated cleaning team focused on all public areas on the park.
• There will be a particular focus on cleaning high touch areas (including tabletops, counters, door handles, bathroom fittings).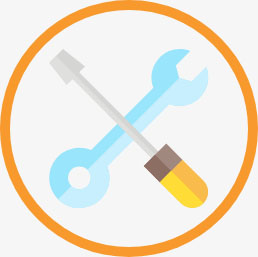 ESSENTIAL SERVICES AND MAINTENANCE
During this time we will continue to offer essential services or maintenance that you require, which include
• No hot water/heating
• No electricity
• Water leaks
• Unable to unlock/lock the holiday home door
• Gas test
• Electrical test
Should you require any assistance on the above, please contact the park directly.
All other maintenance related jobs, including warranty and after sales, will be scheduled in with the works completed when the caravan is unoccupied.
Returning to your holiday home
When you return to your holiday home, we recommend that you open all windows to make sure your holiday home is well ventilated, (weather dependent). You may find your stopcock turned off. Simply turn it back on and you'll have running water again. When you have standing water there is a risk bacteria may build up. We highly recommend that you remove your shower head to thoroughly de-scale and disinfect. Turn your water heater up to the highest setting and carefully allow this hot water to run through the shower hose and run all taps both cold and hot and allow them to run for a minimum of 2 mins. Don't forget to return the setting of the water temperature to its normal place.
If you have a dishwasher or washing machine run it through a full cycle prior to using it. We would also recommend that you close your toilet lids and flush all toilets twice to remove any water that may have been standing.
Fridge & freezer contents
Check dates on any items in you fridge or freezer.
Deliveries to park
Only essential deliveries, including food shopping deliveries, are permitted during this time.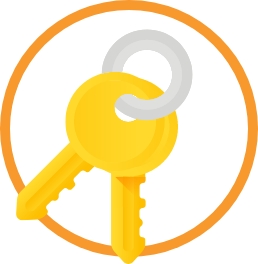 We are working hard to implement safety measures and operating practices and private letting must also adhere to this
Please follow the link below for our private letting guidance.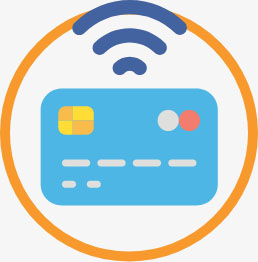 We are encouraging the use of contactless payment methods throughout the park including payments over the phone.
We are pleased to advise that the following on park facilities have re-opened:
The Clubhouse
Jakes
Our outdoor spaces at The Clubhouse and Jakes are also open. More information is avaialble by visiting our venues page – CLICK HERE
Also open are:
Fish and Chip Shop
Arcade
Shop
Outdoor
Play Areas
Laundry
The Pool at Goldent Gate and our soft play area at Golden Gate are now open.
Due to the evolving nature of this situation, any further guidelines and updates on the operation of the park will be posted on to our website here: www.seldonsgoldengate.co.uk/update. Please ensure you check this page prior to any visits to the park.
We want to extend our heartfelt thanks to all of you for your support and cooperation and for helping us to keep the park a safe place to be over the coming weeks and months. If anything changes in relation to the situation then we will adapt and change as is deemed necessary.
We look forward to welcoming you back and helping you to create many more wonderful holiday memories.
IF YOU HAVE ANY FURTHER QUESTIONS OR ASSISTANCE RELATING TO YOUR HOLIDAY HOME EXPERIENCE, PLEASE CONTACT US